Plant Seeds
Featured Item
Gloriosa Lily - 10 Seeds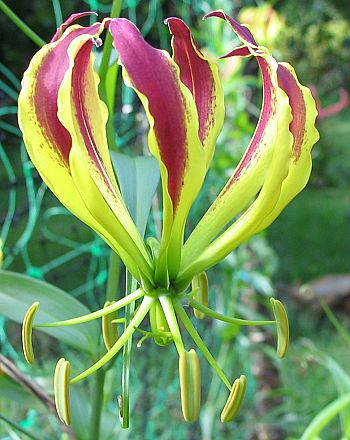 The Gloriosa lily also known as Glory Lily or Mariposa Lily is a native of tropical East Africa.

These seeds are from the Gloriosa carsonii variety that produce beautiful chocolate purple and lemon yellow flowers.

The plant is a most unusual vine with bright green glossy foliage. Tendrils form at the tips of the leaves that are used for plant support and climbing.

All the photos you see here are from our own plants. So this is what you are going to get

It takes about one to three months for the seeds to germinate.
Gallery Images
Other items you might like
There are no items related to this one!
Customer Reviews
These reviews have been submitted by our customers, if you have purchased this product - why not Write a Review. No reviews as yet...
Your Basket
Bestseller
Search Store